How to Write a Sacrament Talk in 3 Easy Steps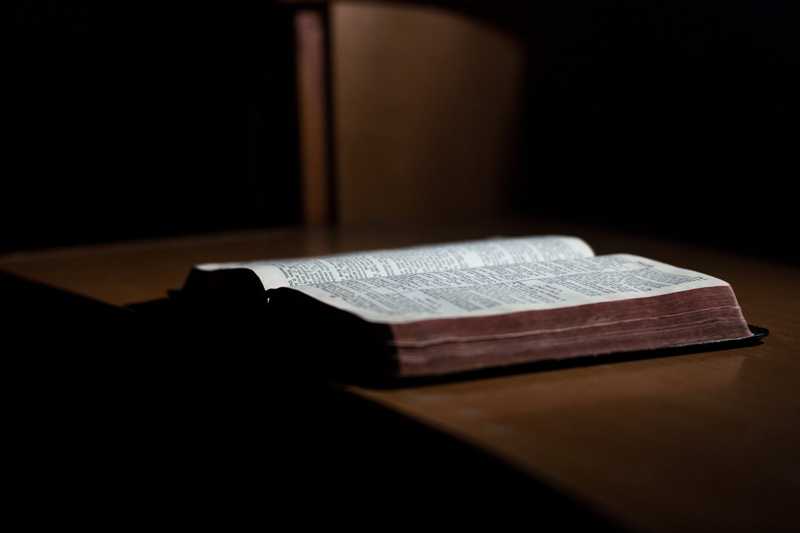 So you've just received a call from your Bishop. You are to speak this coming Sunday – in only two days. Eeek. What to do?

Easy. Follow these three simple steps and you will be ready in no time.

1. Topic
a. Topic was given.
Were you given a topic? If so, step one is already done for you. Then again, it might not be. Let's suppose you've been assigned to speak on "Strengthening Families." Or maybe it is "The Priesthood and It's Blessings in My Family." Whatever the topic might be, it needs to be centered on Jesus Christ. Nothing is worse to attend a worship service on Sunday and not hear the Savior's name mentioned once!

b. Topic was not given.
This is easy. Open to the Topical Guide at the back of your scriptures under the heading Jesus Christ. You will notice many choices from which to choose. Pick one. Our Sacrament Worship services should always be centered on the Savior, no matter the particular focus of the talk, whether it be on forgiveness or tithing or any other gospel topic.

2. Supporting Scriptural References
a. Topic was given.
Let's say you were asked to speak on "Strengthening Families." You always should begin with Christ at the center of any topic. Why do we have families? It is because Christ created this earth for us and made it possible to be here, to learn and grow, and to become more like him. What better laboratory to do this in than that of the intense lab we call "the family." Thus, find three scriptures which show how important Christ is and his teachings are to the success of the family (or whichever topic you have been assigned).

b. Topic was not given.
This is easy. Remember the selection you made about Christ from the Topical Guide? Find three scriptures which support your main theme and write them down.

3. Supporting Personal Experience
a. Topic was given.
Notice I wrote "Personal Experience" NOT "Personal ExperienceS. The purpose of Sacrament Meeting is to partake of the Sacrament, thus renewing our covenants of baptism, and to be edified from the talks we hear during the meeting. Nobody wants to hear your laundry list of problems. That may sound harsh, but it is true. Also, airing our lives in that way in no way brings the spirit.

But what does bring the spirit is selecting a personal experience which promotes faith and builds strength in others.

b. Topic was not given.
Ditto for what section 3.a. contains. Please remember that worship services are meant to be focused on the Savior, not us. Please carefully pray and ponder what experience from your range of experiences could edify another, but make sure it is not too private nor embarrassing if any other individual is mentioned.

Once you have determined these three simple steps (1. Topic, 2. Supporting Scriptures, and 3. One Personal Experience) you're almost finished! Some people will write these things on simple index cards, feeling comfortable in speaking extemporaneously from the heart. But remember that the best talks are those which are under ten minutes long – much longer than that, and people begin to stop paying attention. Do you really want people to tune you out?

Thus, some individuals prefer to write out their talks word for word. This is perhaps more respectful of the congregation, ensuring smoothness and conciseness. But whichever your approach, make sure you practice your entire speech at least once before Sunday – even if it's to yourself. This way you can begin to feel for where the Spirit might be leading you in your thoughts. And if you feel prompted you need to change the direction of your talk, then by all means do so. This is revelation working within you; what a glorious thing.

Finally, remember that no two testimonies of Christ or of his gospel are expressed or perhaps even felt exactly the same. The congregation will need to hear your witness as to the truths you know within your own heart. So in the final moments of your talk, close with your testimony. Not anything "canned" or memorized, but spoken from the heart. The spirit can only testify of truth if you witness of it.

So that, my friend, is a simple three step process to having your talk done before Sunday! Now if getting rid of the butterflies would be so easy! Remember, you will not be alone as you speak. Pray before starting and the Lord will bless you in your good efforts to strengthen others in Christ.

Warmly,

C.S. Bezas


You Should Also Read:
More about The Church of Jesus Christ of Latter-day Saints

Related Articles
Editor's Picks Articles
Top Ten Articles
Previous Features
Site Map





Content copyright © 2023 by C.S. Bezas. All rights reserved.
This content was written by C.S. Bezas. If you wish to use this content in any manner, you need written permission. Contact C.S. Bezas for details.